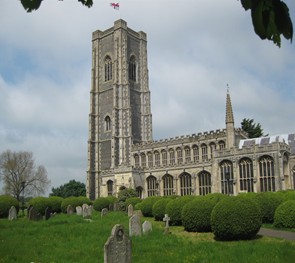 FULLER - The English side of the family
Click on the picture above to explore the many fascinating people and events in our Family History. This link is just an example and will show the ancestors of an 8th generation descendant of John Fuller - 'Sebastian Fuller', named after his mother's grandfather Sébastien Déchanet.
Sebastian
8
Fuller,
(Charles7, Pulaski6, Sumner5, Joseph4, Josiah3, Jeremiah2, John1 Fuller of Newton).

Fuller Family The Children of John Fuller and Elizabeth Cole were:
John Jr.; Elizabeth; Jonathan; Joseph; Joshua; Jeremiah; Bethia and Isaac.
The family grew up on the "Fuller Farm" in an area south and across the Charles River from the town of Cambridge, Massachusetts.
We invite you to explore many generations and thousands of descendants of these children.
Of course the FULLER family tree contains many other names; you can explore these by clicking a name below.
Welcome To Our
Family History Website
You can explore our FULLER and ERIKSEN ancestors in either Language:
ENGLISH - please ensure the language selected at the top is 'English'
or

DANISH - du skal sikre, at det valgte øverst sprog er 'Dansk'



THE FULLER FAMILY information on this Genealogy website is the result of the research on our Ancestor JOHN FULLER OF NEWTON born 1611, England, died 1698, Newton, Massachusetts, USA.
John Fuller was one of the first settlers of Newton arriving in 1644. His wife, Elizabeth Cole, was baptized 1 January 1622 in St Peter and St Paul church in Lavenham, Suffolk, England (picture on the left).
The Fullers were Puritans although did not arrive with the John Winthrop group in 1630; however, Winthrop was from the town of 'Groton' not far from Lavenham, Suffolk, England.
The name 'John Fuller of Newton' was coined by early New England historians because there were three John Fullers who immigrated to New England prior to 1650 and as far as we know we are not related to either 'John Fuller of Ipswich' nor 'John Fuller of Lynn'.
We hope you enjoy exploring our family history and please ask if you have any questions, corrections or additions.
Find additional information on John Fuller here:


John Fuller of Newton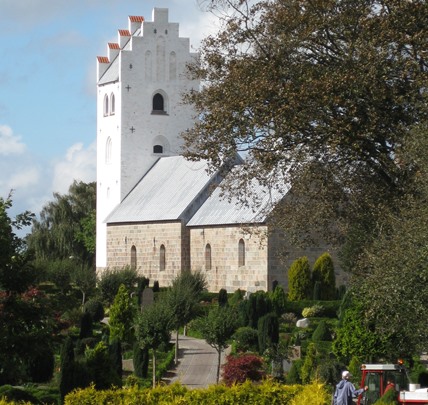 ERIKSEN - The Danish side of the family.
Click on the picture above to explore our four Eriksen family ancestral lines
The ERIKSEN family information on this genealogy website was transcribed from the Family History book written by Lars Eriksen, Gandrup, Aalborg County, 1997.


Top 100 Surnames In Our Family Trees